"Consistency is the DNA for mastery"
Small issues cost impact. Many small issues can kill your venture.
We help you uncover potential that might stay unnoticed in the daily battles

We help you avoid expensive flaws

We enable you to create elements that are essential for building a great and thriving company.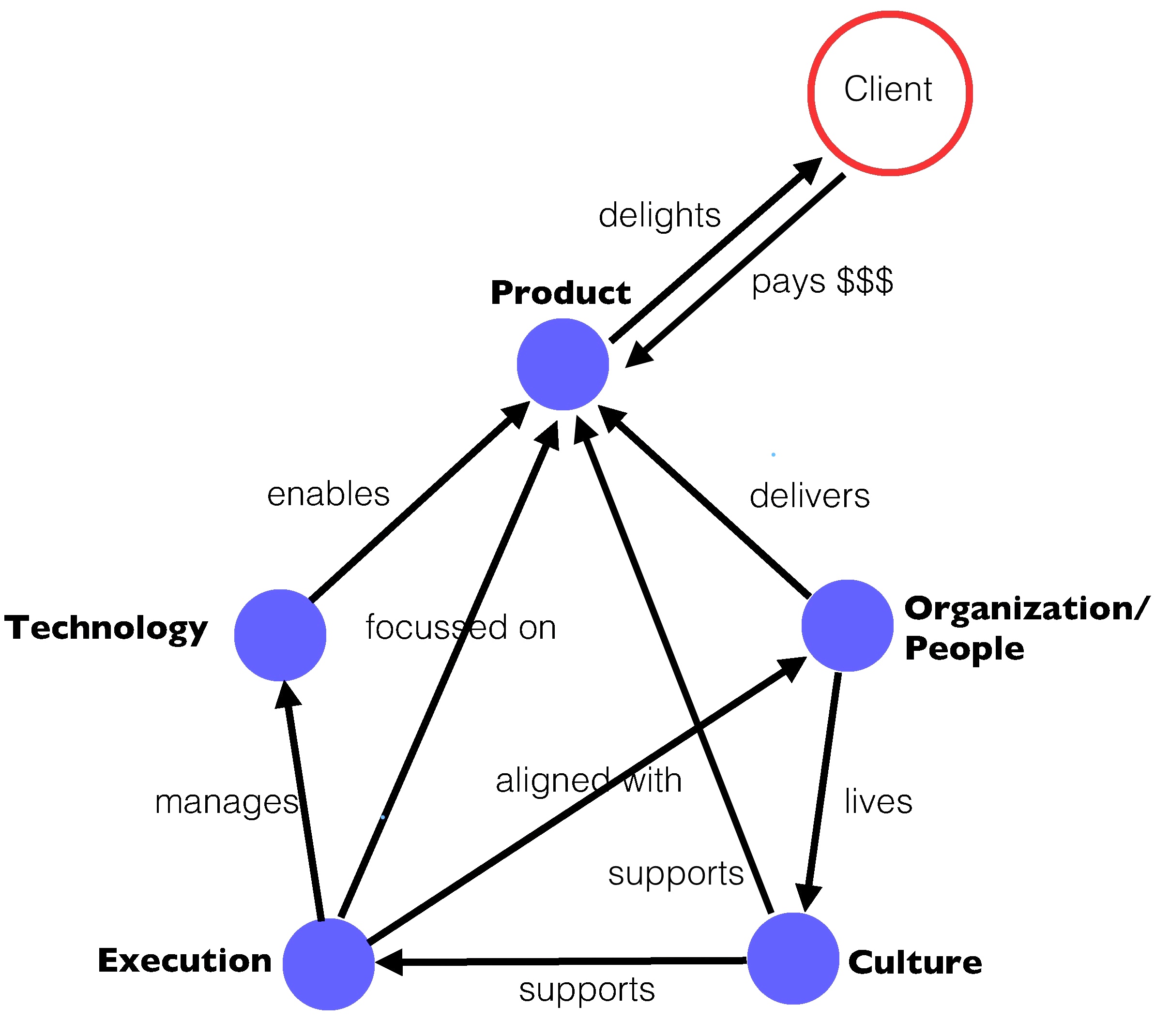 Read below what you need to put your venture on solid grounds.
Positioning and Strategy - framing why are you here, who are you clients, and what is the problem you are here to solve
Product Roadmap - substantiated, prioritized and waste-free, based on client value
Product Development Process - solid, with elements from Lean Startup and Design Thinking, tailored to your situation, and addressing the key risks of your venture
Staying too vague
Being opportunistic rather than strategic
Confirmation bias when doing MVPs and prototypes
Developing ineffective things means lost time and effort you would have needed elsewhere!
Organization, People and Money
Milestone Plan for Investments - unlock funding stepwise based on achievements
Recruiting Plan - based on a substantiated strategy and a capacity plan
Team Structure - efficient setup, based on offerings and client value streams
Overfunding
Hire too many people
Functional silos with own agendas / incentives
Vague responsibilities
People with fuzzy roles drag on the productivity of the entire team!
Value Map - values and practices that make a difference, derived from client value
Responsibility Map - empowered teams for maximum performance
Communication Plan - nurture intrinsic motivation by keeping people in the know
Inconsistencies between words and actions
Declaring a culture with "wishful thinking" values
Inconsistent leadership kills the motivation of your team!
Development Process - tailored, efficient, with

effective feedback loops and checkpoints

Focus Map - define what matters, put side projects on the side
Governance Plan - define who, when and how to check the real state of affairs
Trust silos to deliver
Trust that things will magically fall into their place
Vague deliverables
Not following-through
Staying in the comfort zone will not get the job done!
Key Requirements - identify where tech is a differentiator, and where a commodity
Decision Process - pick the most productive choice
Risk and Technical Debt Analysis - know what to have on the radar
Expensive hobbies
Opinion-driven decisions
Technology is too important to be a silo for the engineers!
Do you have a specific topic you want to get an opinion on?
We offer a free 30-minute phone call!